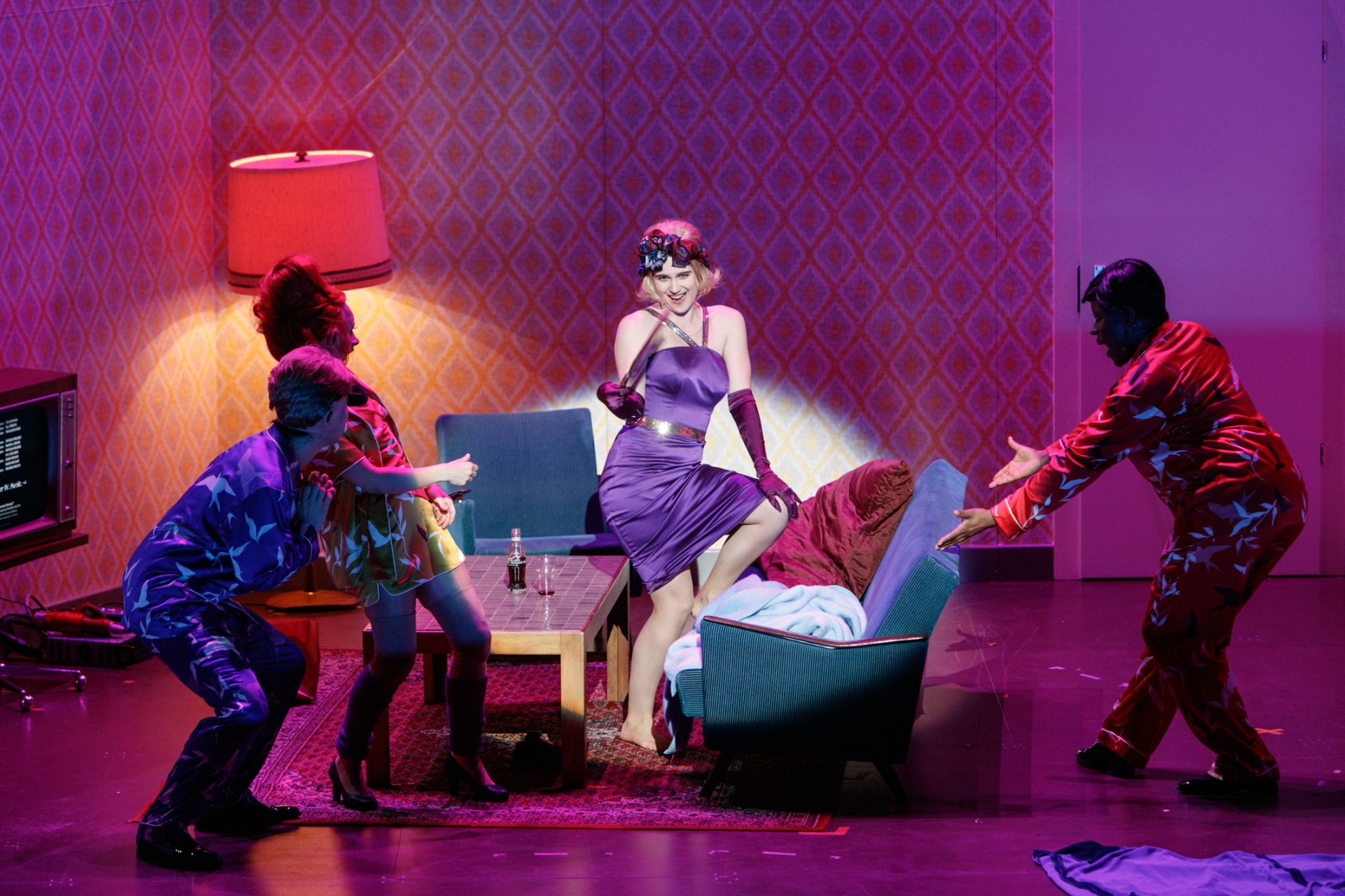 Trouble in Tahiti / A Quiet Place. Operas by Leonard Bernstein. A double evening for the anniversary year of the composer.
The family as the nucleus of all interpersonal relationships is the focus of Leonard Bernstein's operas Trouble in Tahiti and A Quiet Place. Already in the 1950s he looked in Trouble in Tahiti behind the facade of the supposedly intact relationship of Dinah and her husband Sam. Nearly 30 years later, then the continuation of the story in A Quiet Place: Dinah has died. At the funeral, Sam meets his adult children and numerous other relatives. More and more, the bereaved quarrel. In the process, startling questions are asked. Was it really an accident that cost Dinah her life? After all, she had been looking for her last resting place for a long time, for her "quiet place". A sleepless night brings personal and social abysses to light...
«What a fucked up family!»
A Quiet Place
The director Nina Russi examines the ambiguity and artificial backdrop of personal relationships as well as the social ideals and prefabricated life models, according to which the characters of these pieces strive to live. Thanks to Bernstein's psychological character-painting and his subtle attention to dysfunctional family constellations, which are central to the approach of the director, these two pieces have lost none of their topicality, poignancy and validity even in this day and age.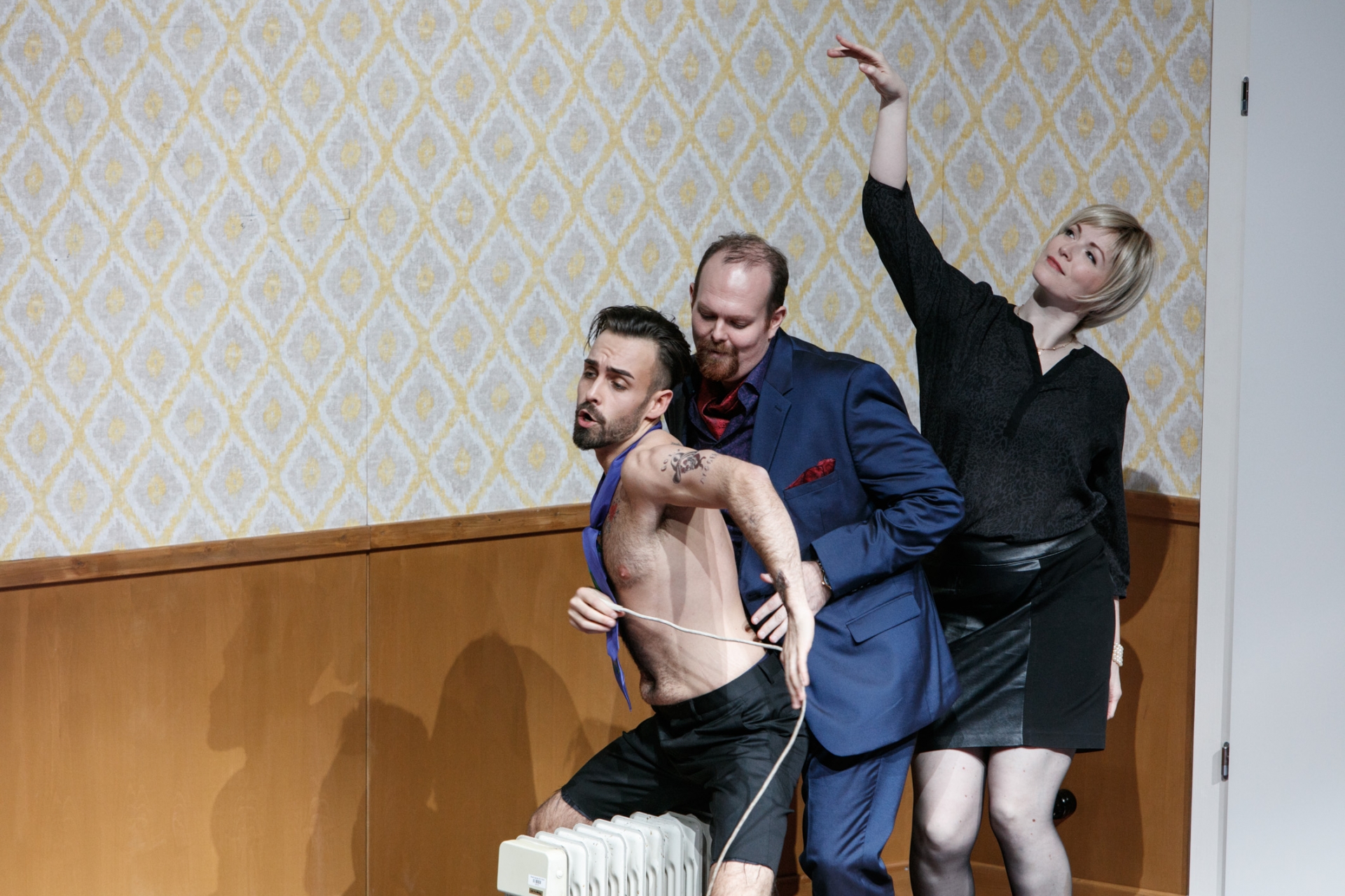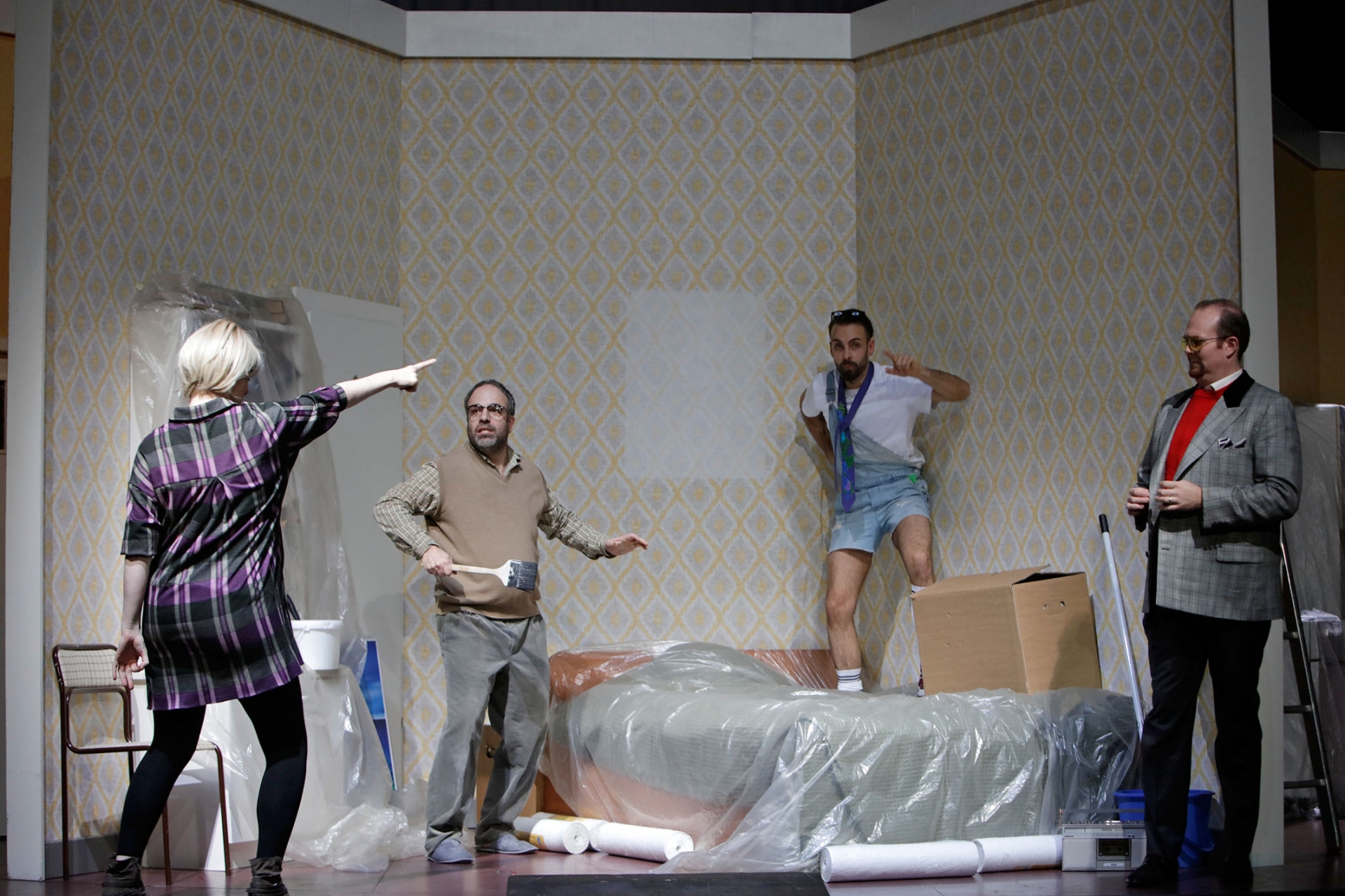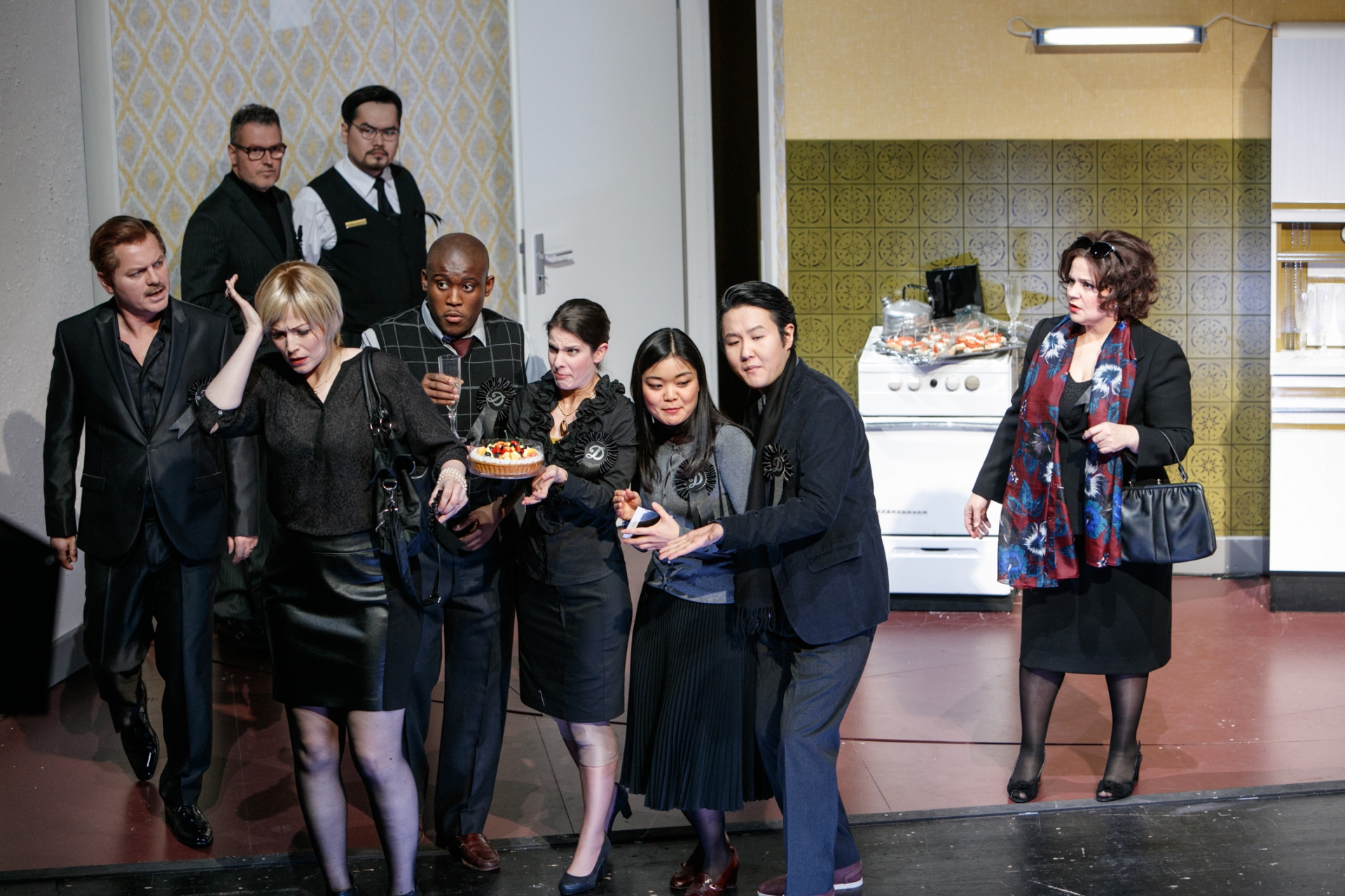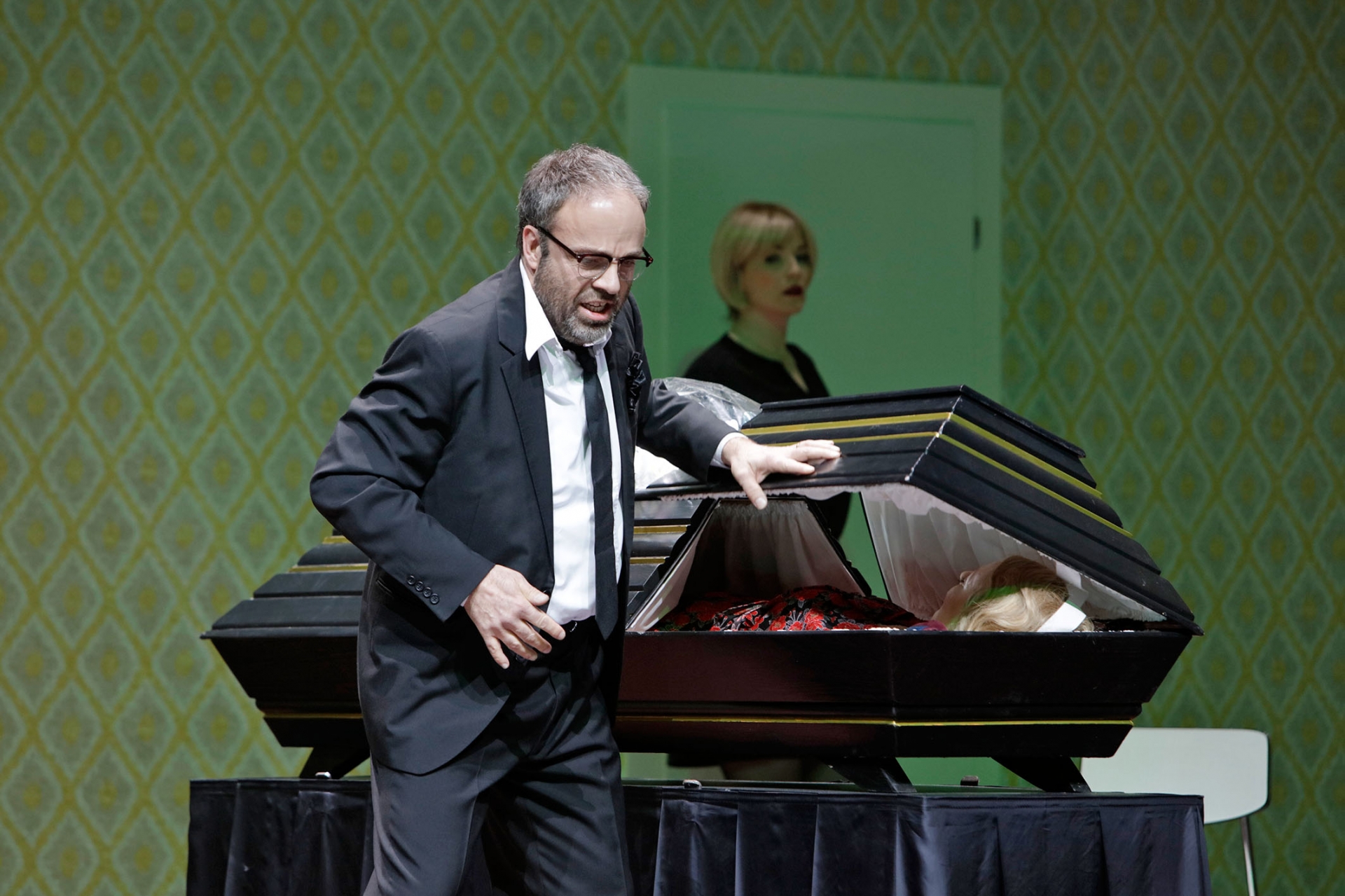 «Death brings togetherness.»
A Quiet Place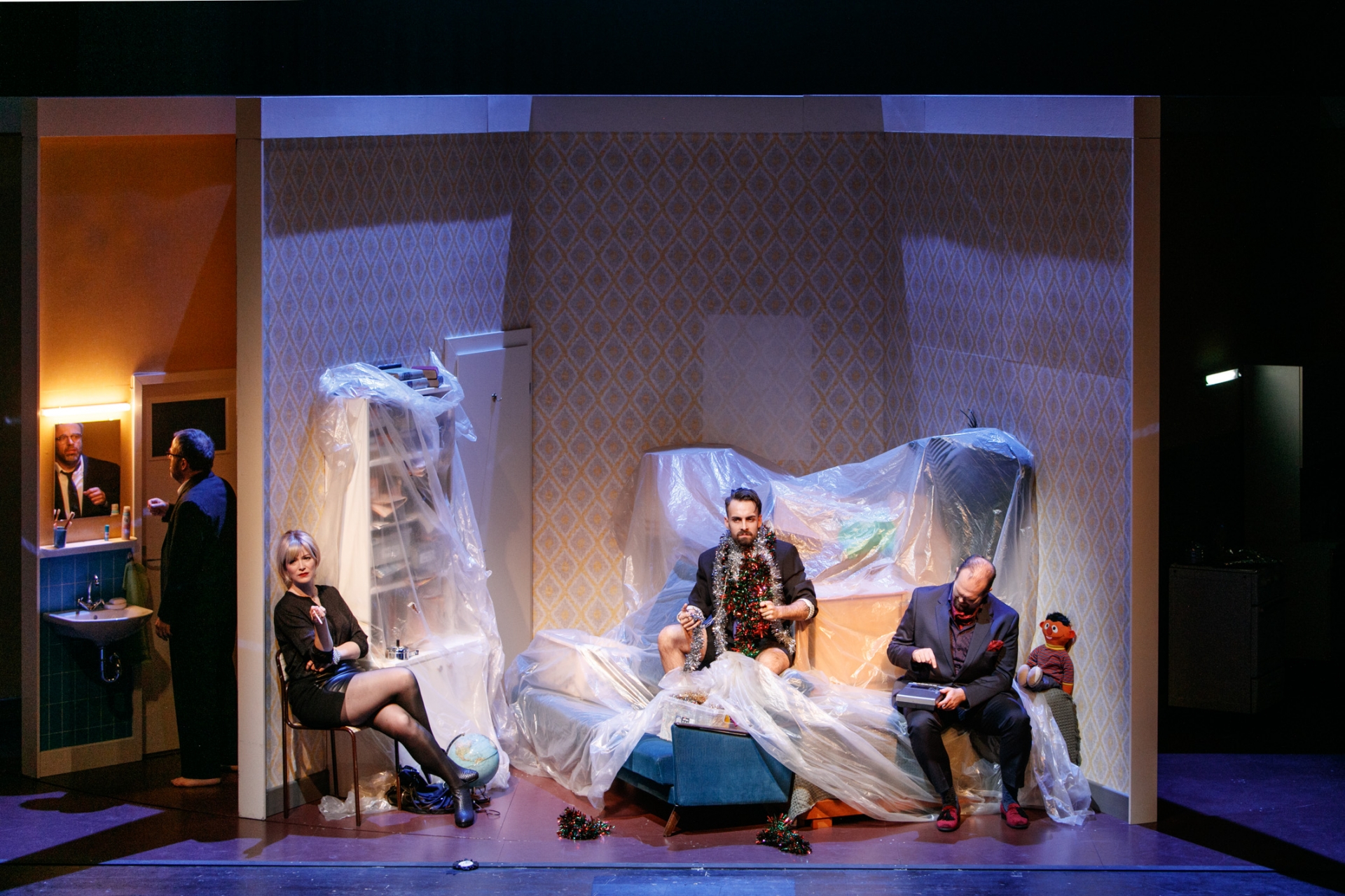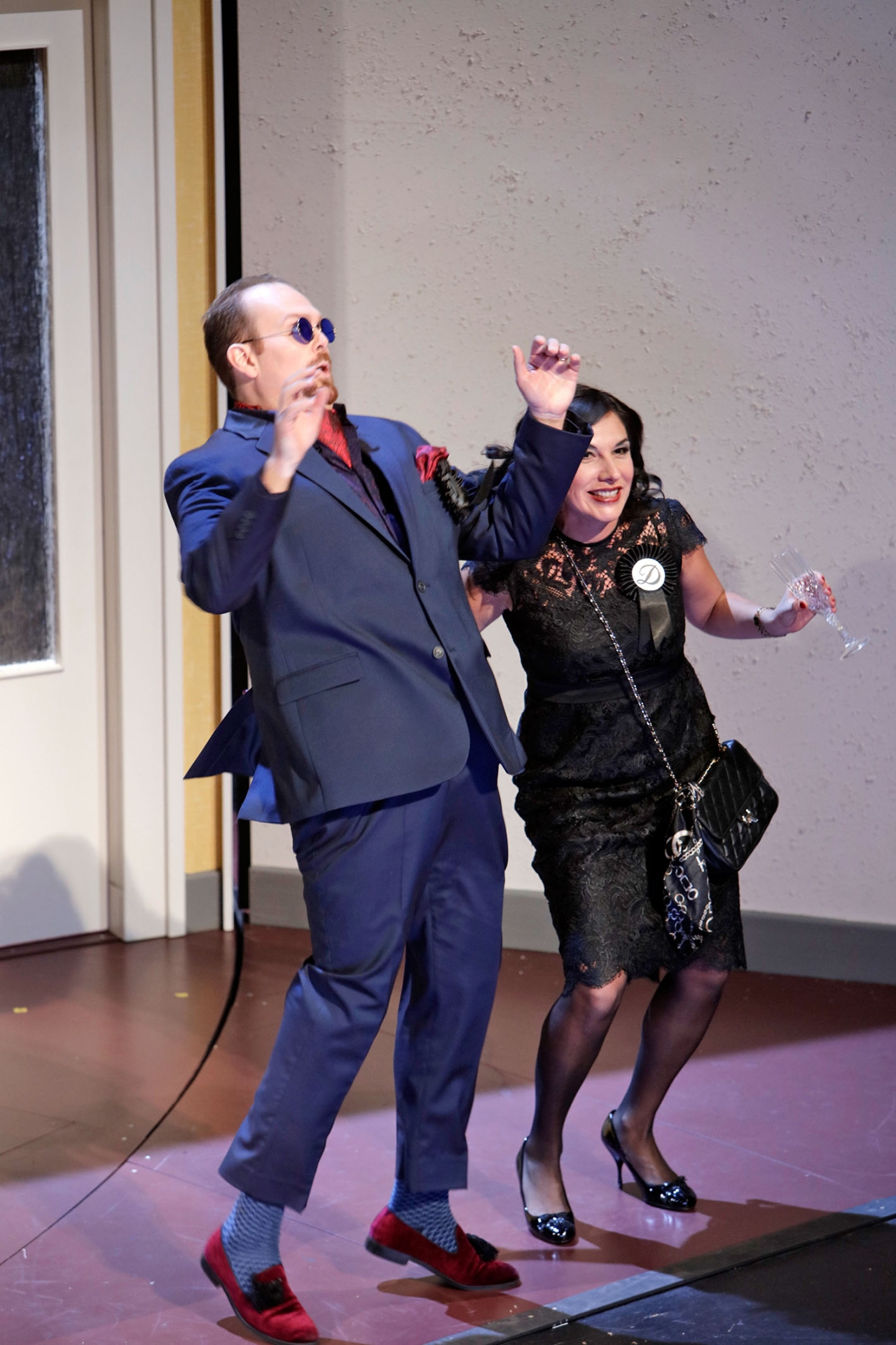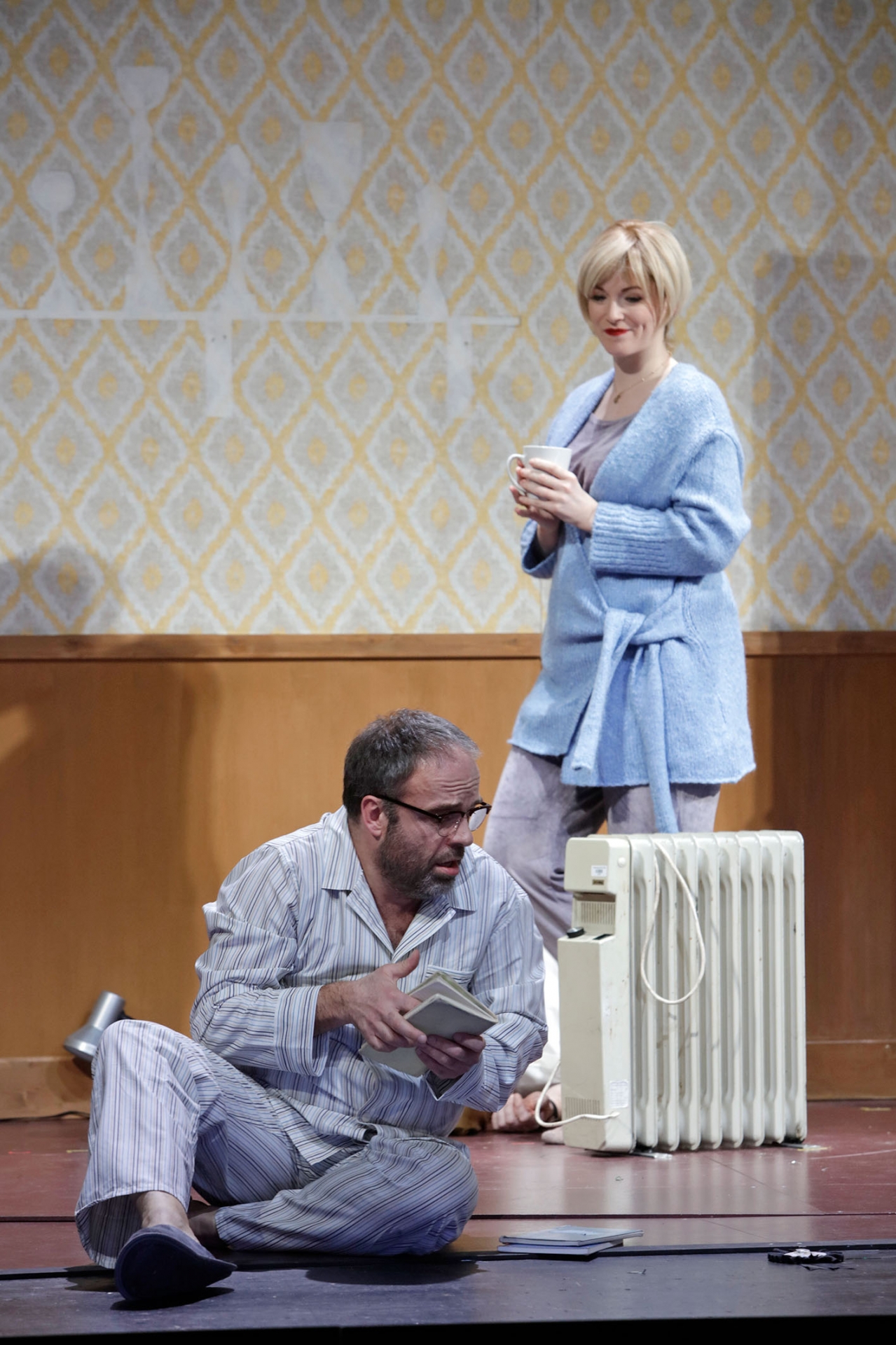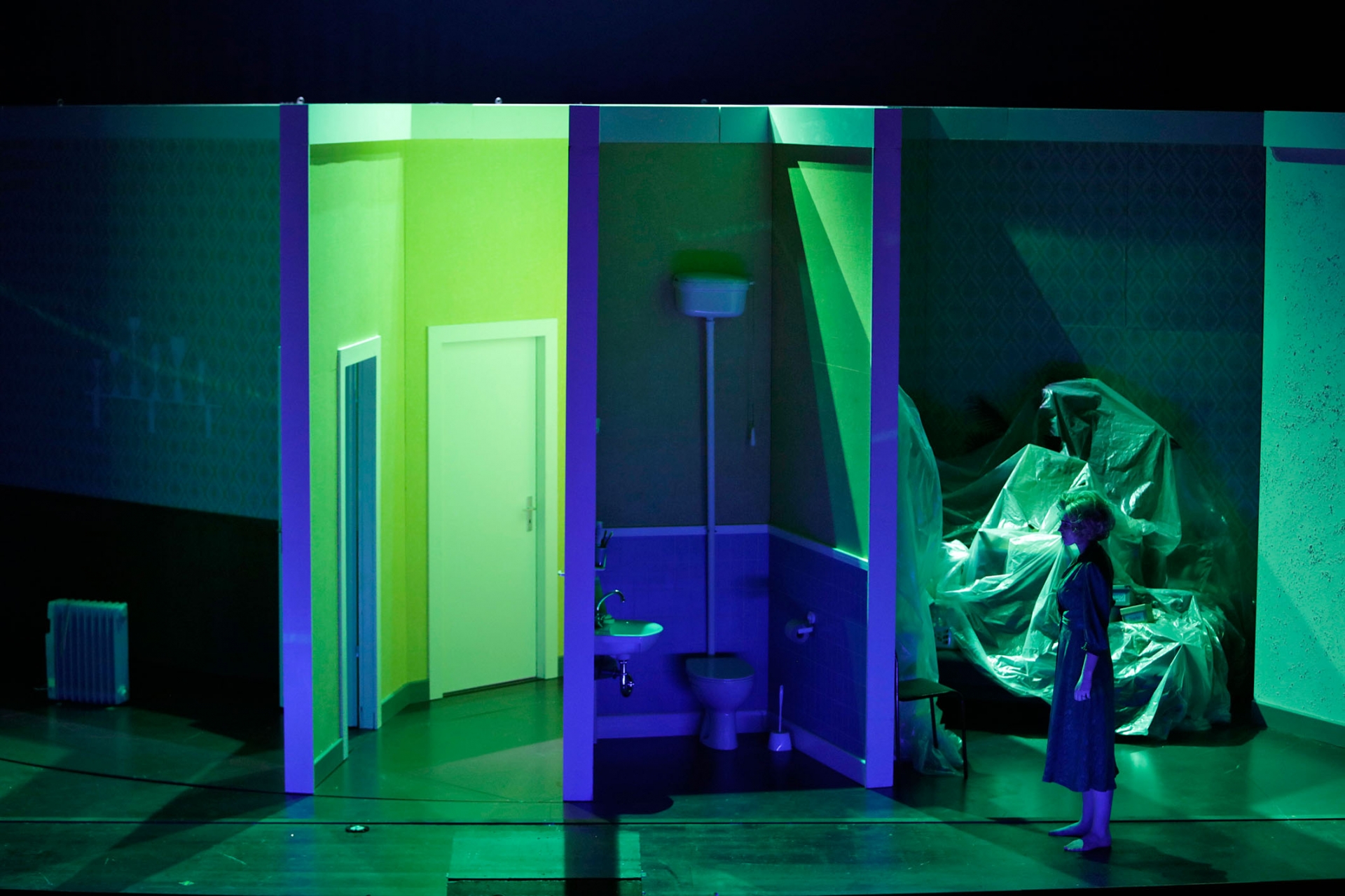 Musical director Christopher Ward
Stage director Nina Russi
Set design Mathis Neidhardt
Costume design Annemarie Bulla
Dramaturgy Pia-Rabea Vornholt

Old Sam Wieland Satter
Dede Katharina Hagopian
Junior Fabio Lesuisse
François Patrick Cook
Susie Irina Popova
Bill Jorge Escobar
Doc Pawel Lawreszuk
Mrs. Doc Ekaterina Chekmareva
Undertaker Soon-Wook Ka
Analyst Hans Schaapkens
Vocal Quartet Jelena Rakic, Rina Hirayama, Takahiro Namiki, Eddie Mofokeng

Young Sam Ronan Collett
Dinah Fanny Lustaud
Young Junior Milan Flecht / Tassilo Wettstein
Jazz Trio Jelena Rakic, Takahiro Namiki, Eddie Mofokeng

Symphony orchestra Aachen
Opera choir Aachen

Photos © Carl Brunn

Complete video recording available on request

Programme booklet download

Information Website Theater Aachen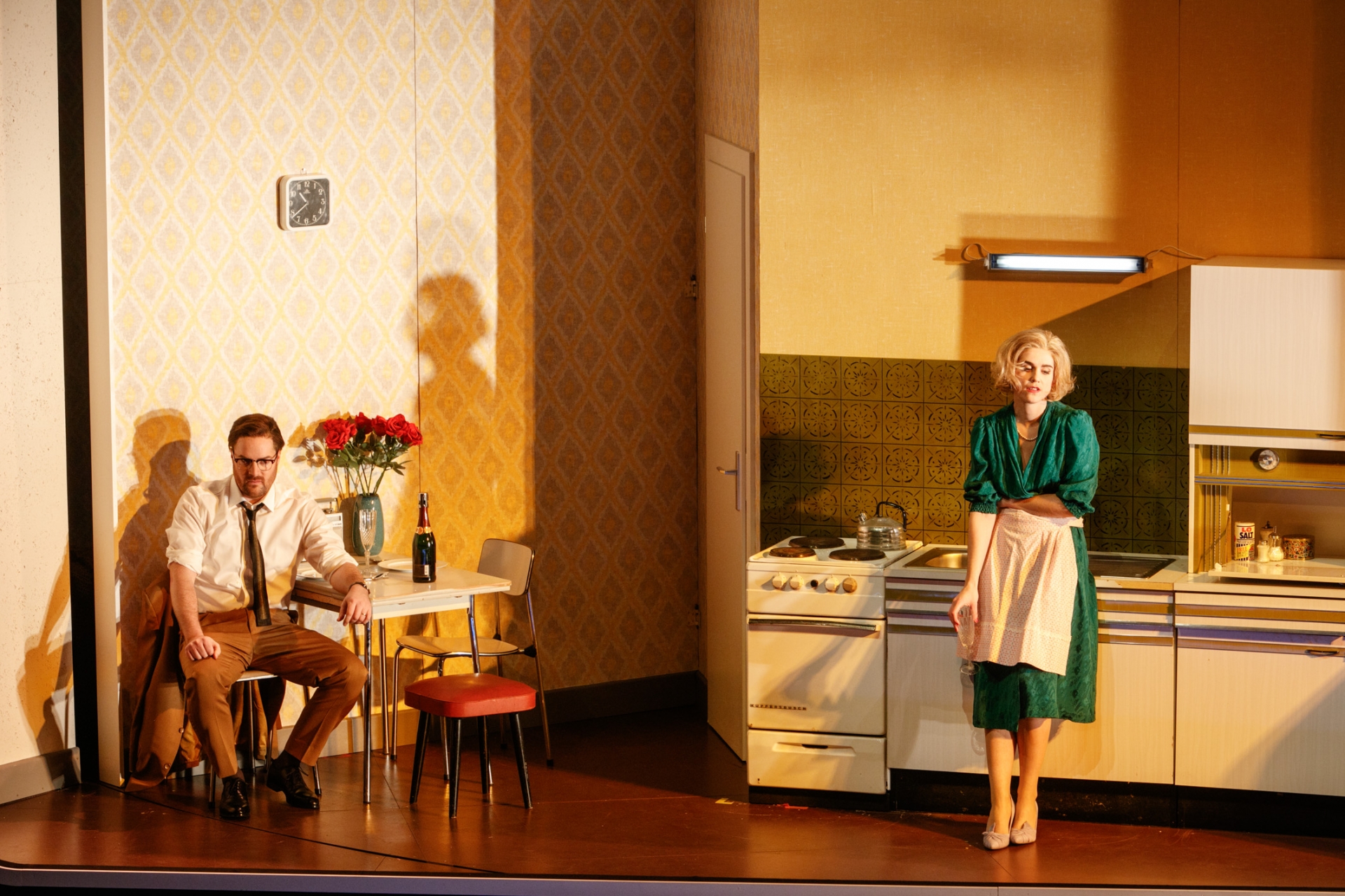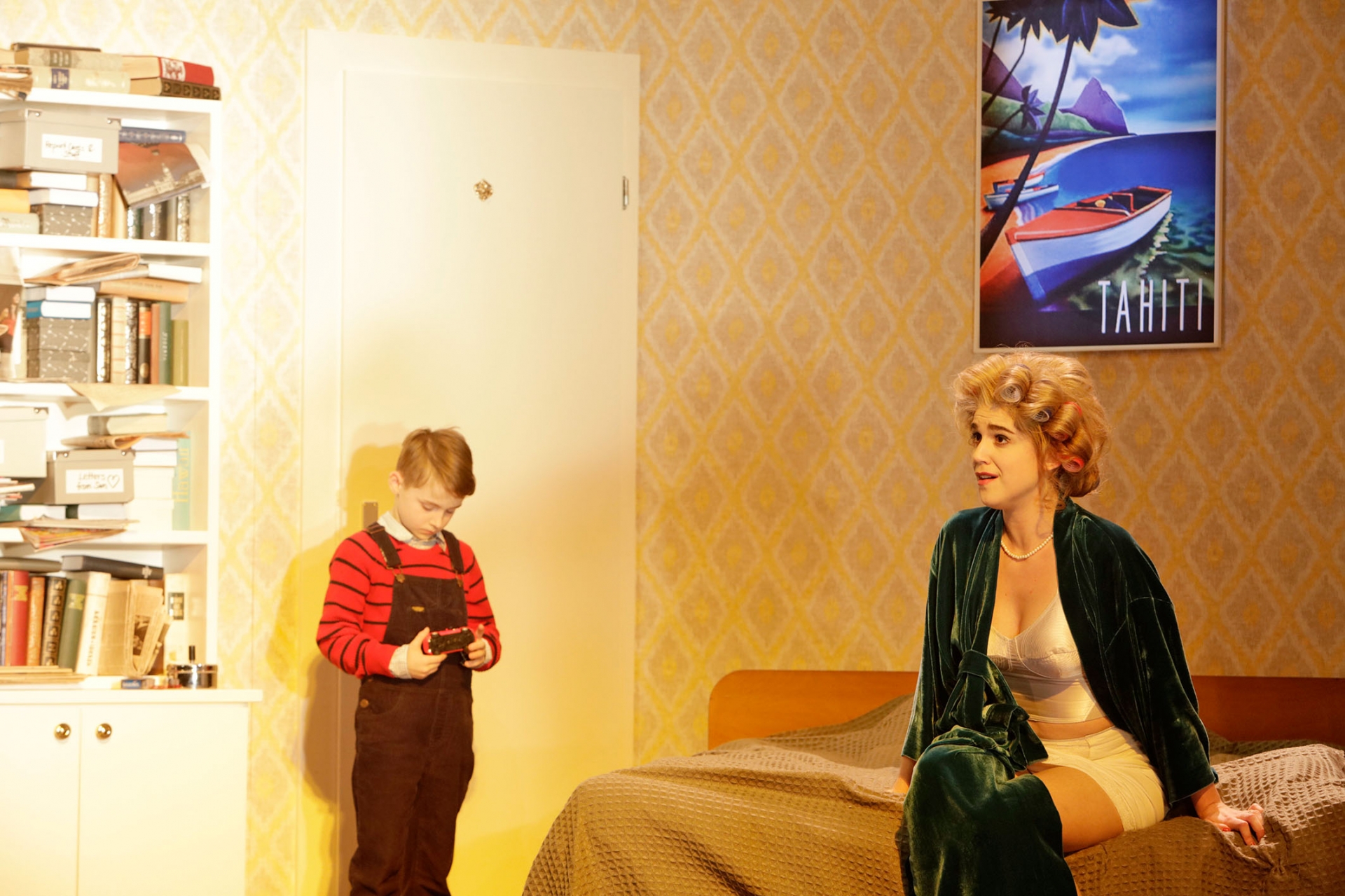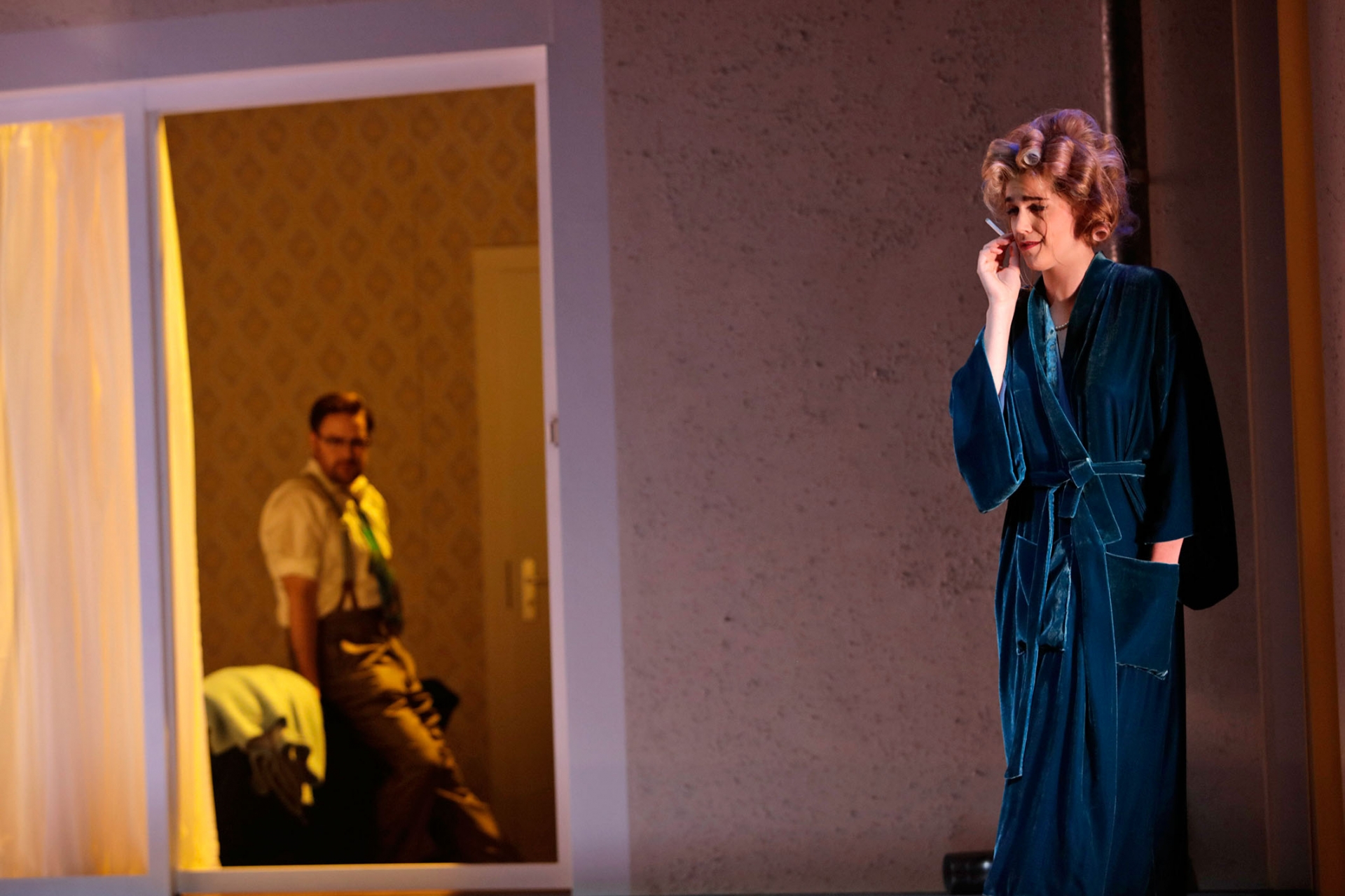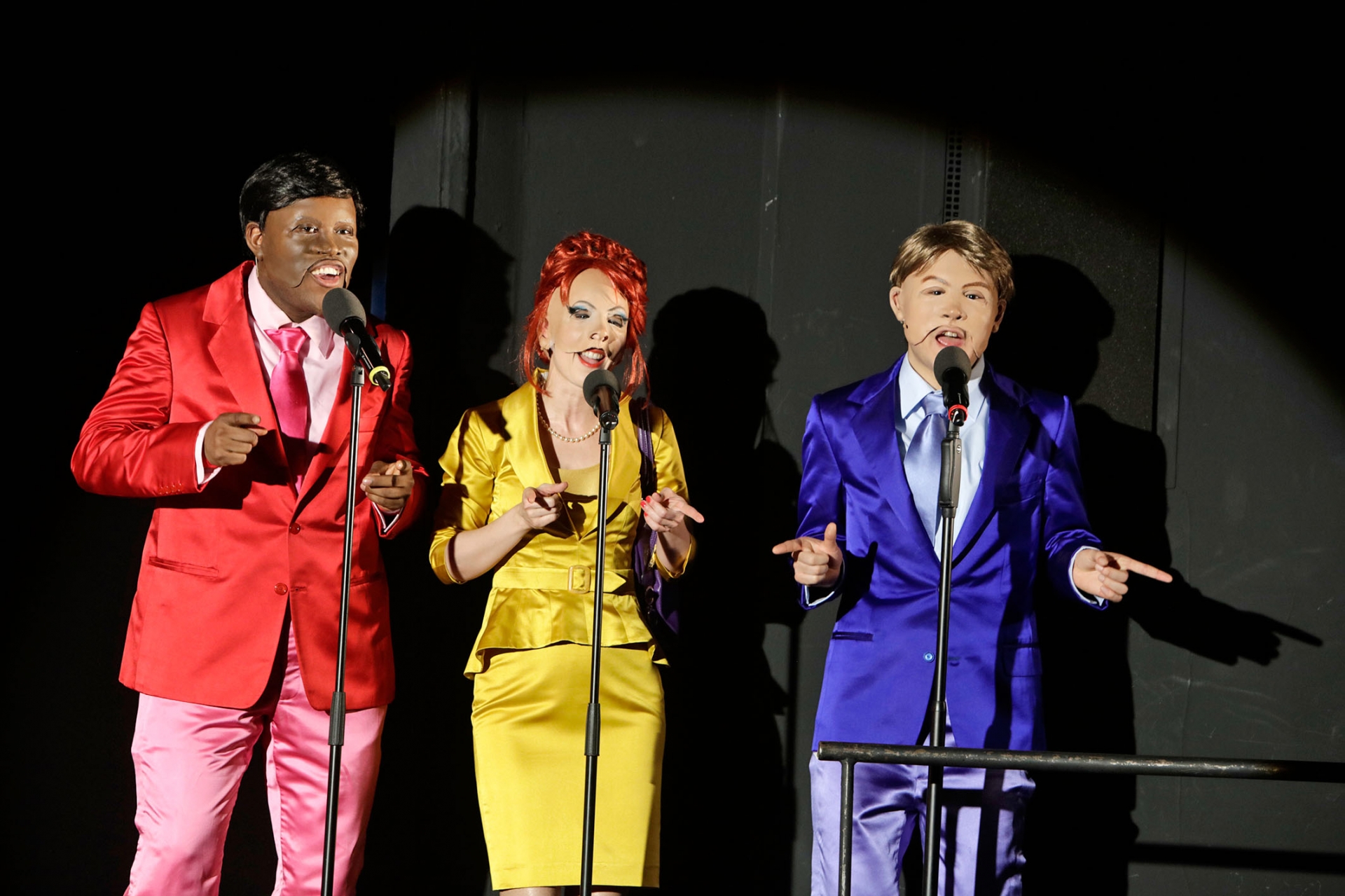 «Men are created unequal!»
Trouble in Tahiti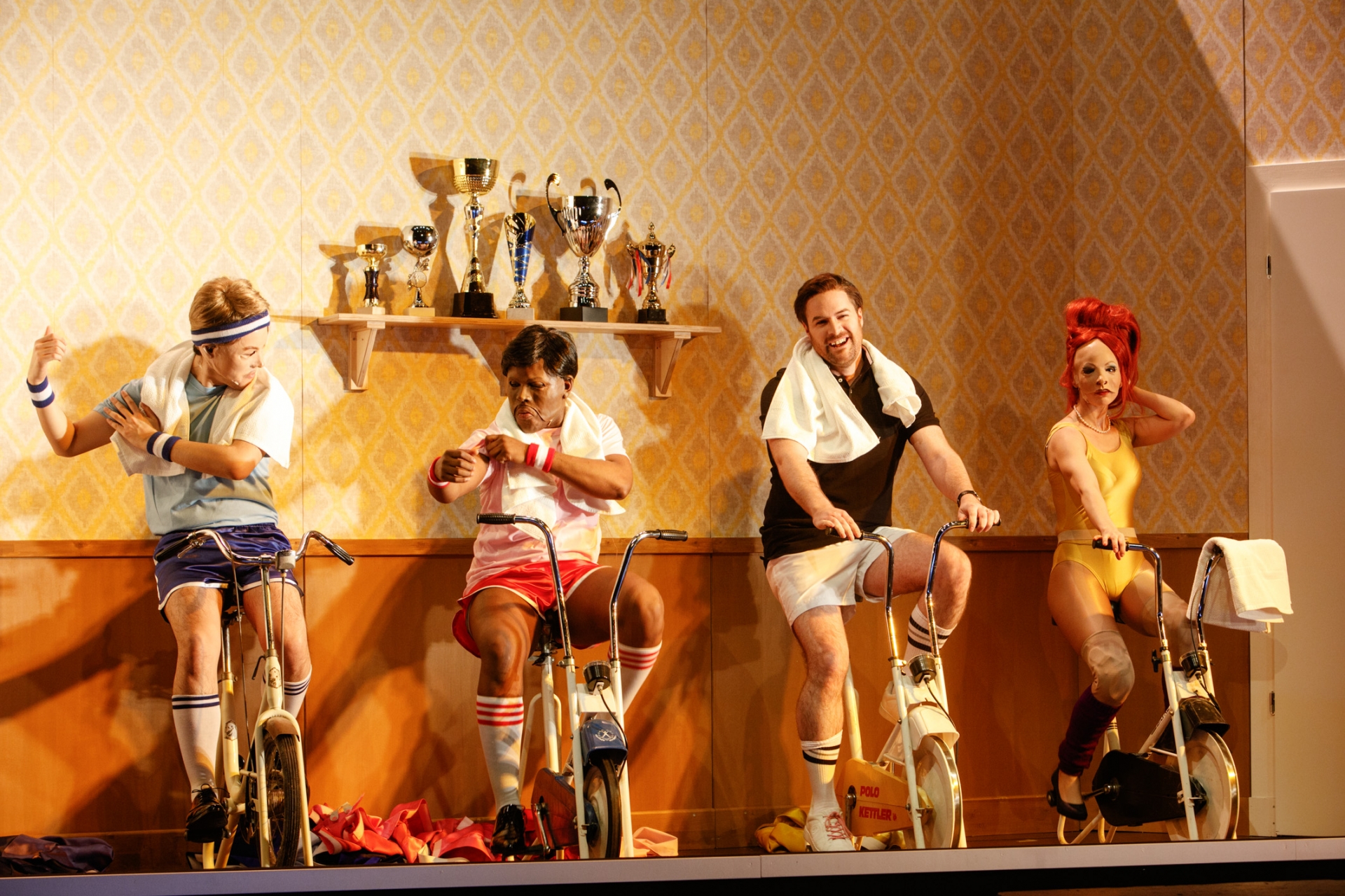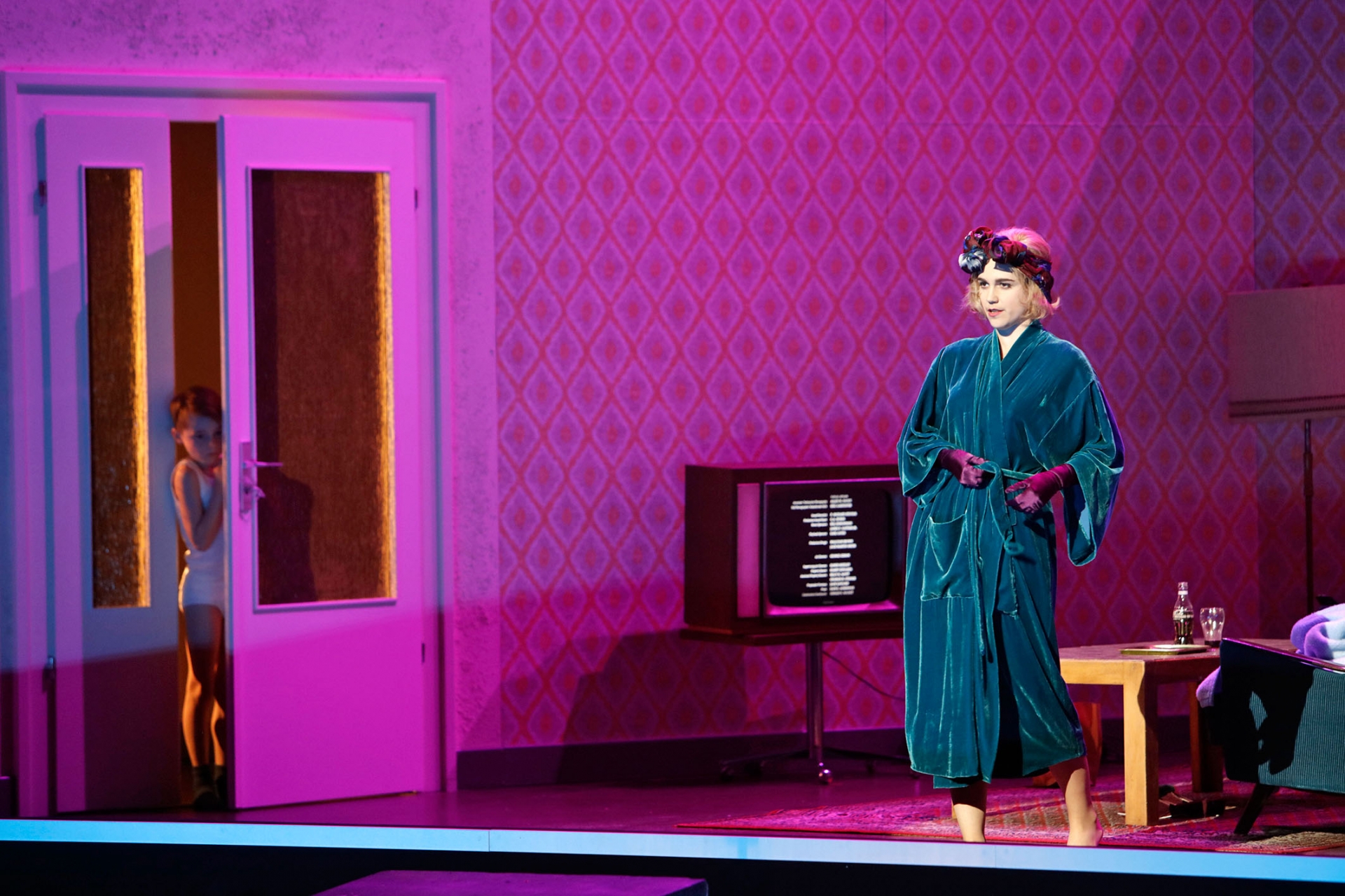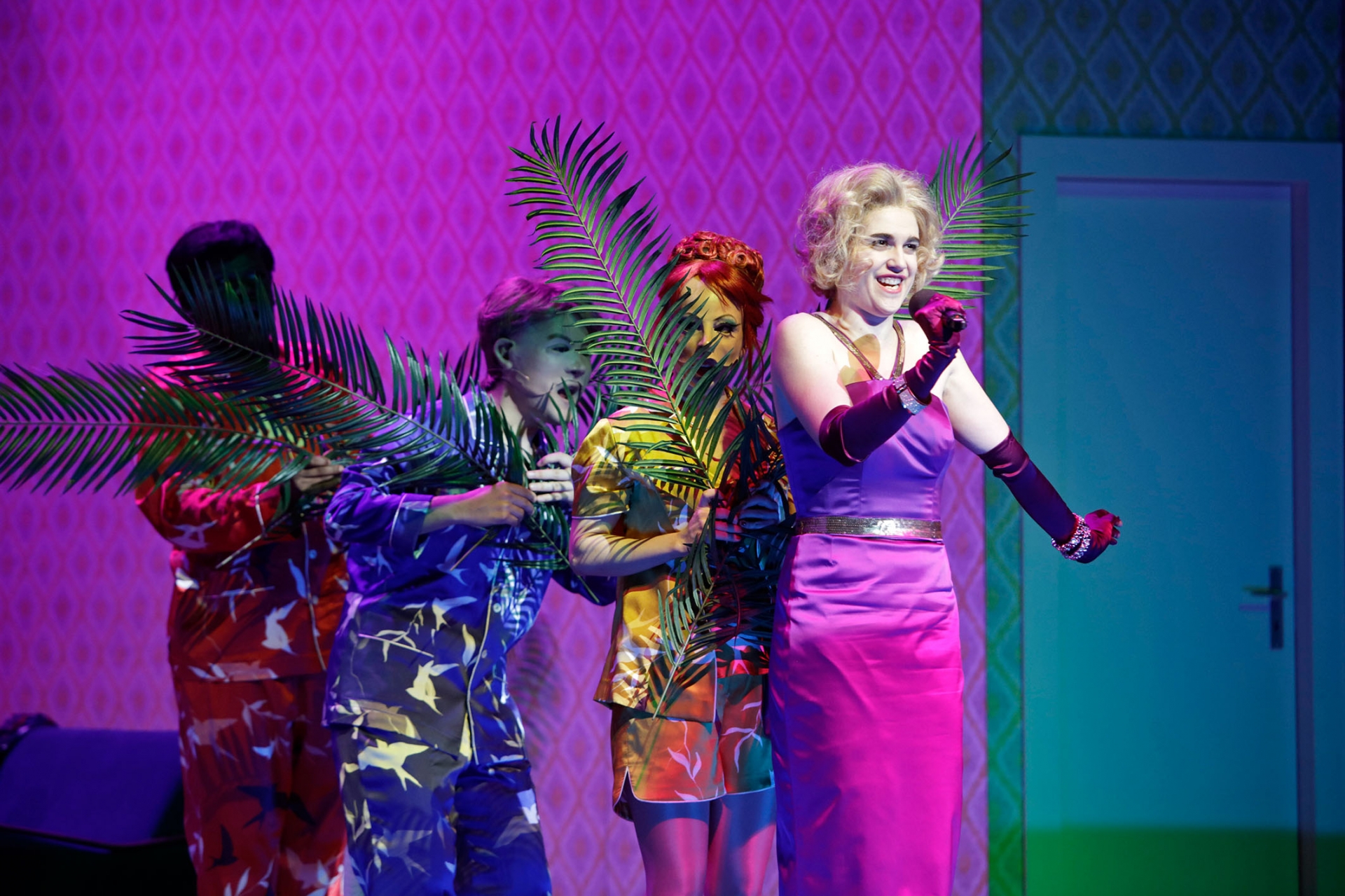 «We're only who we are.»
A Quiet Place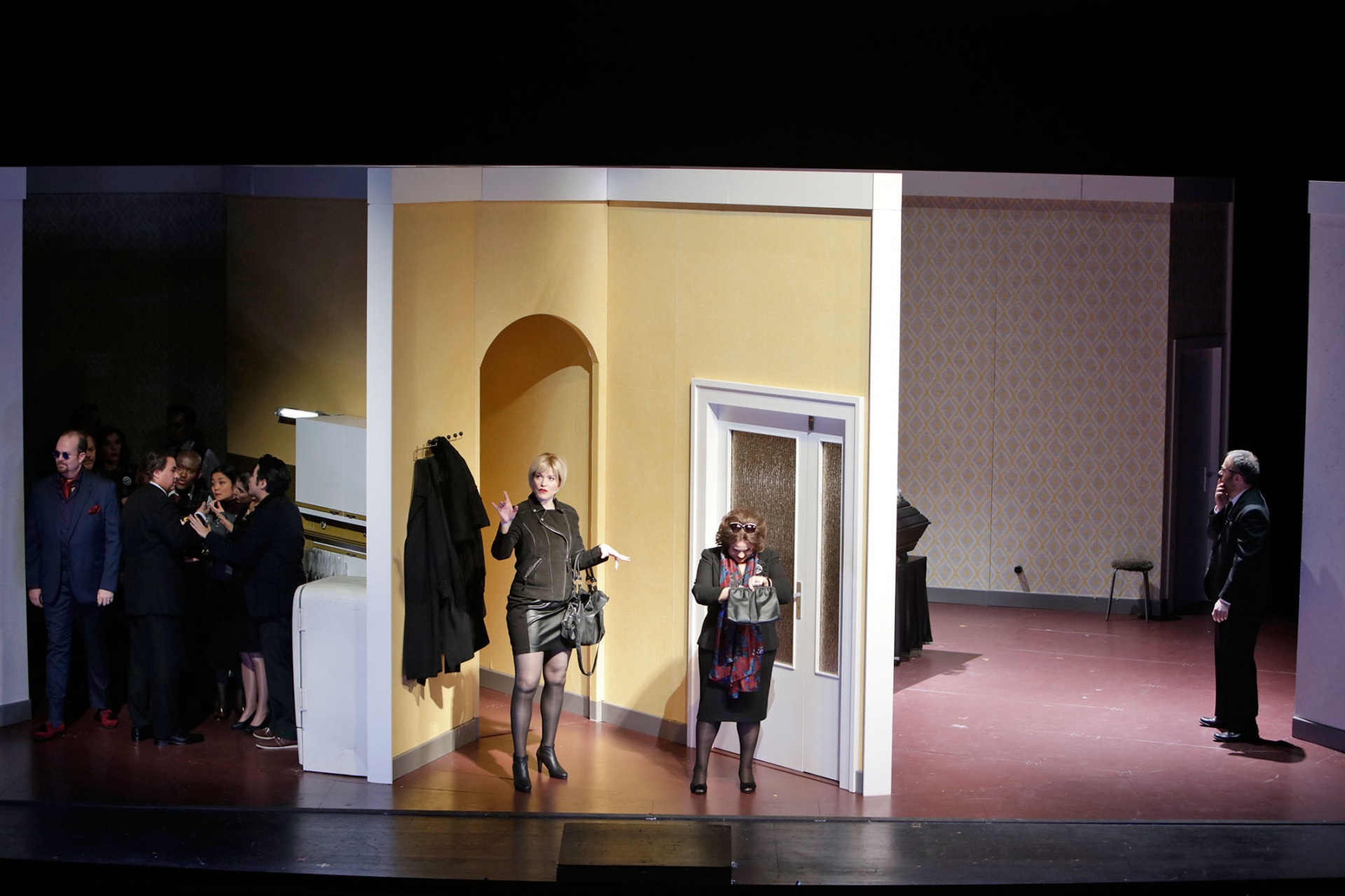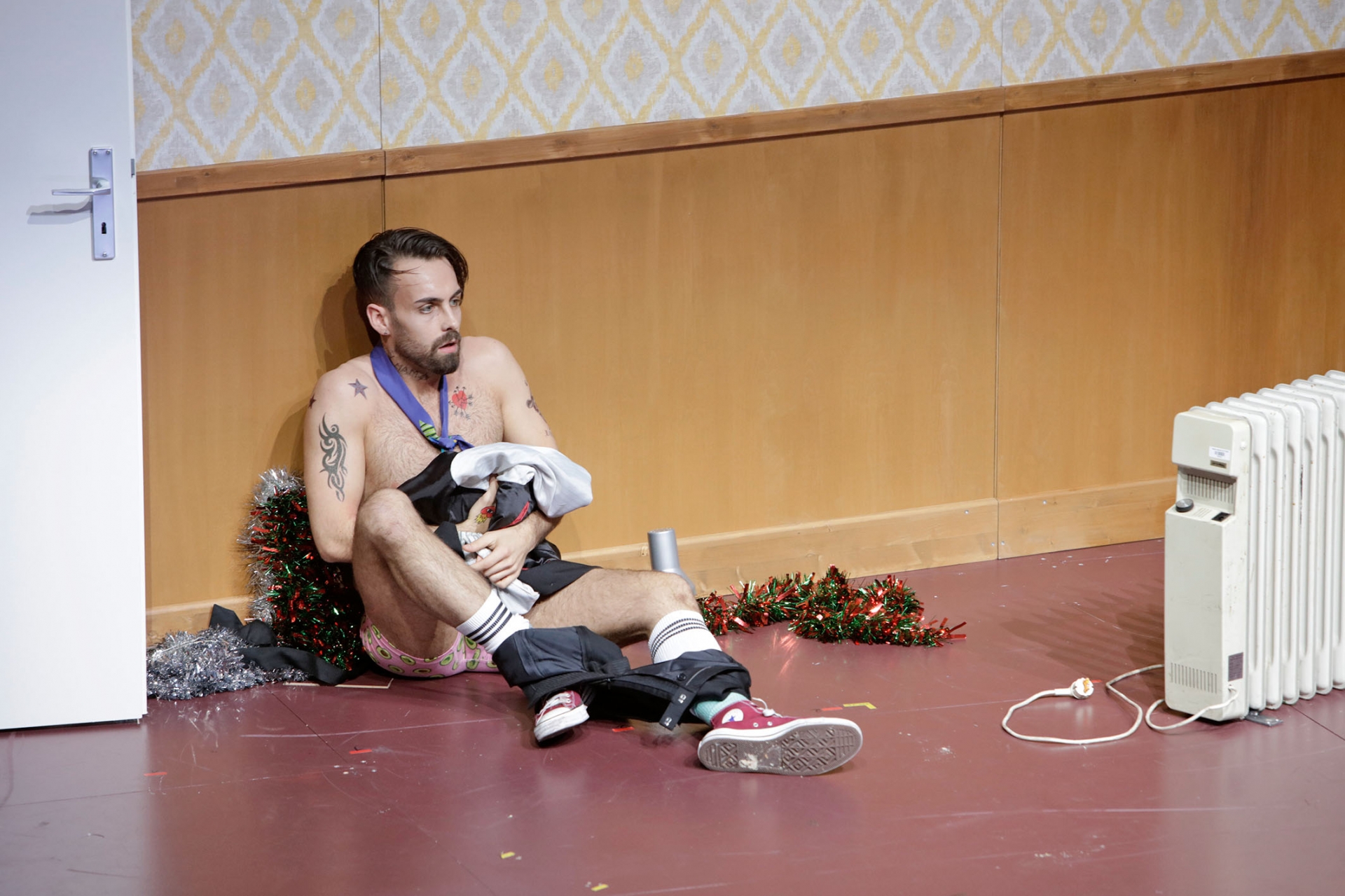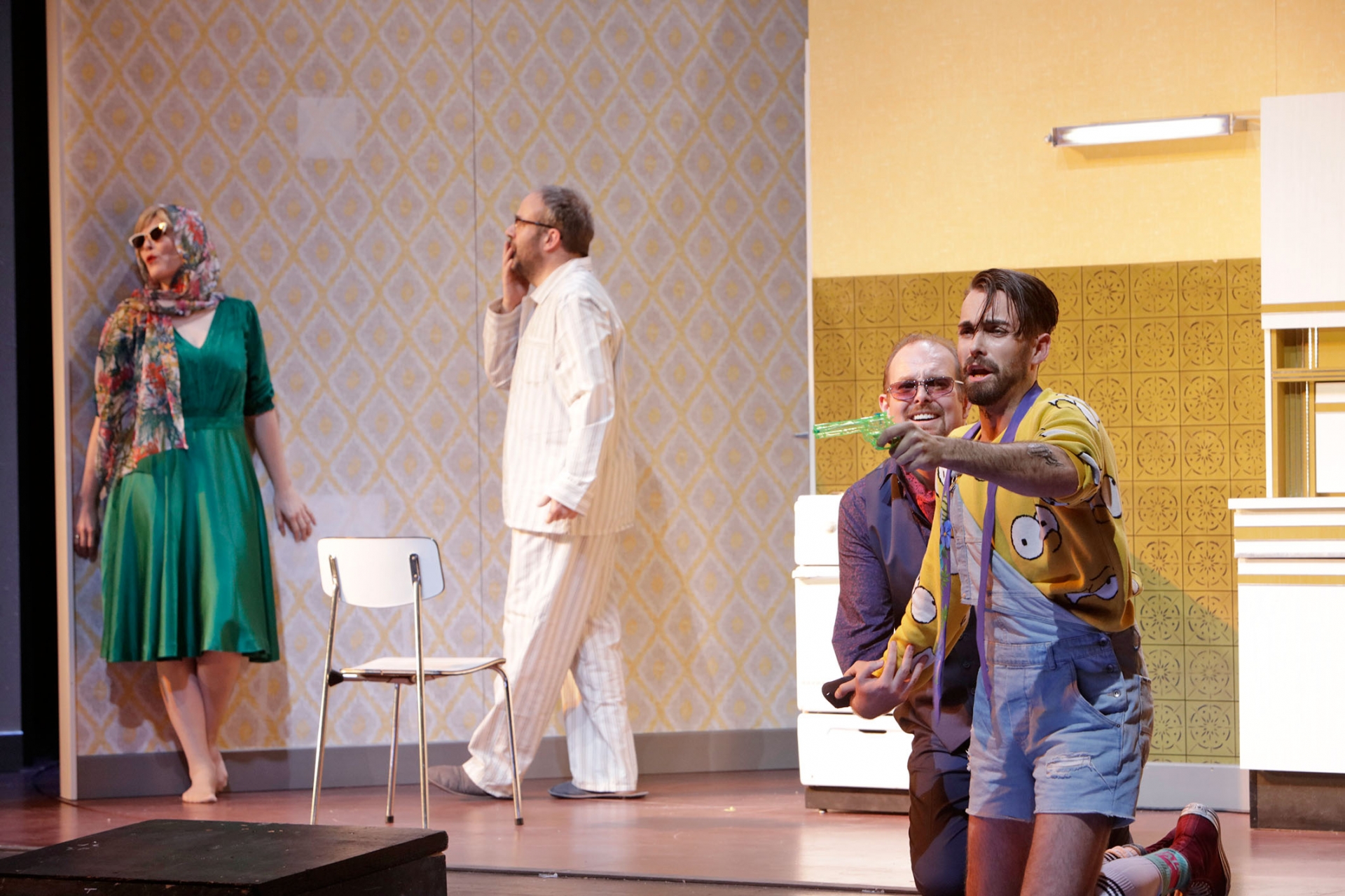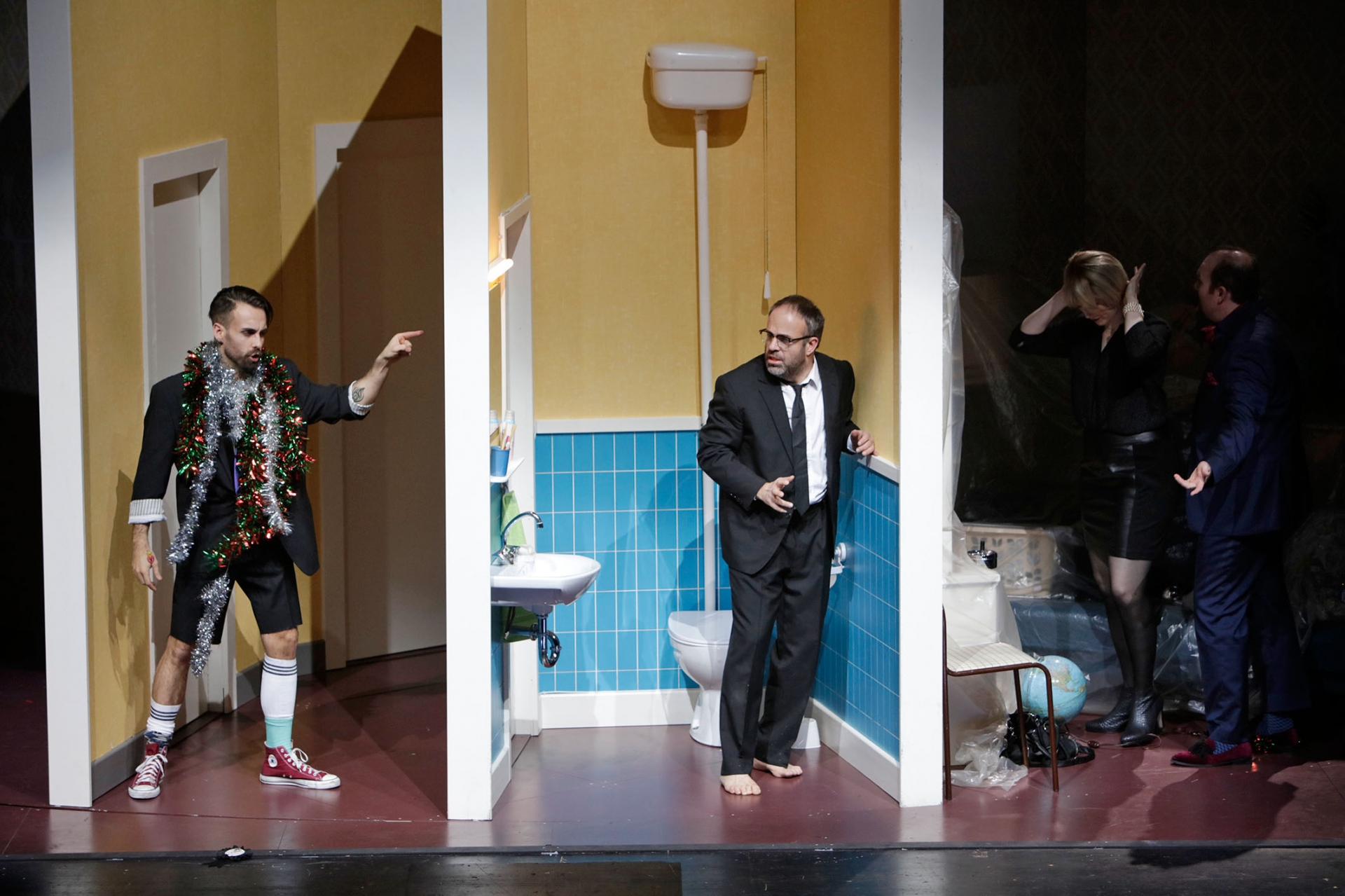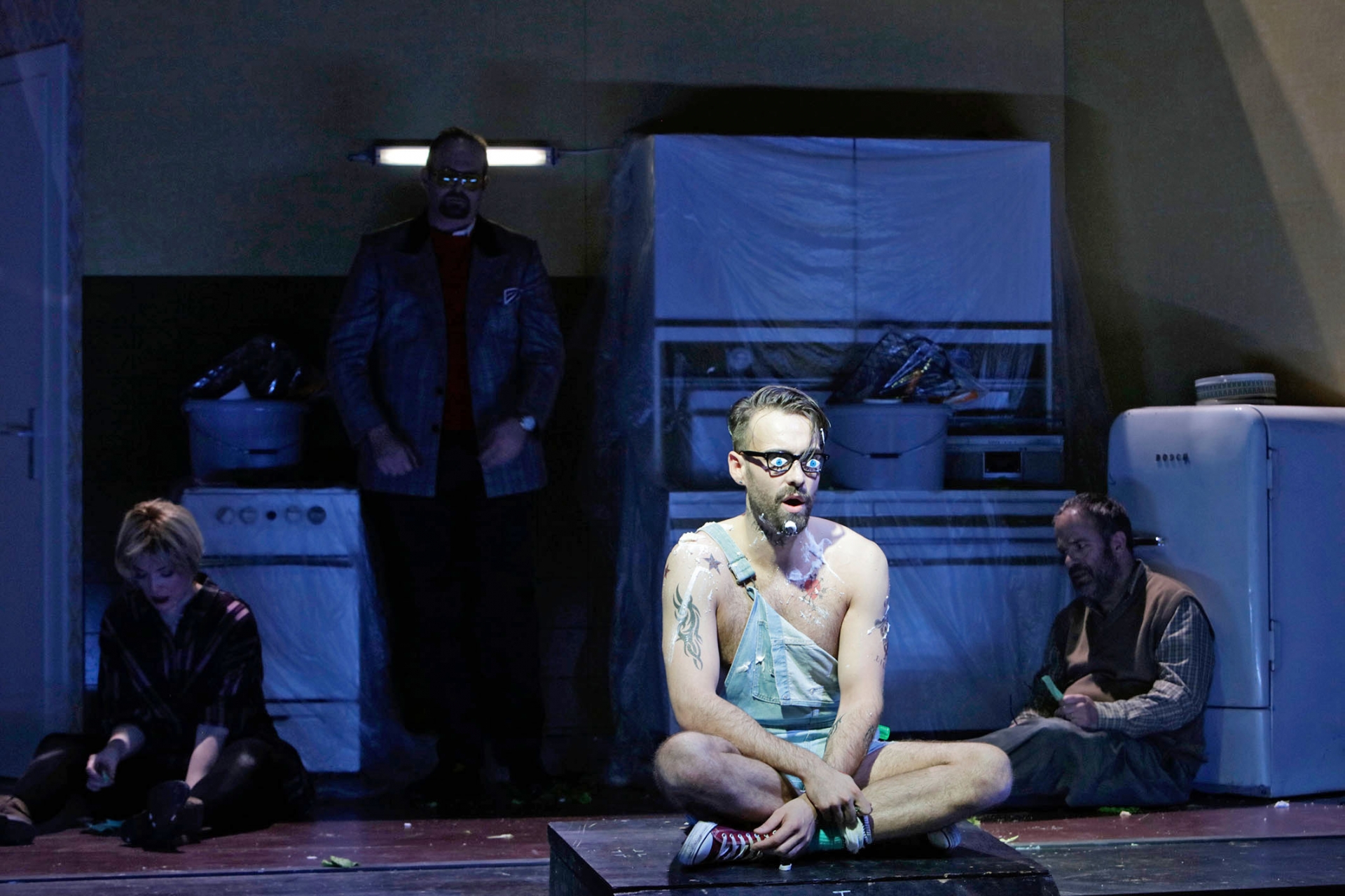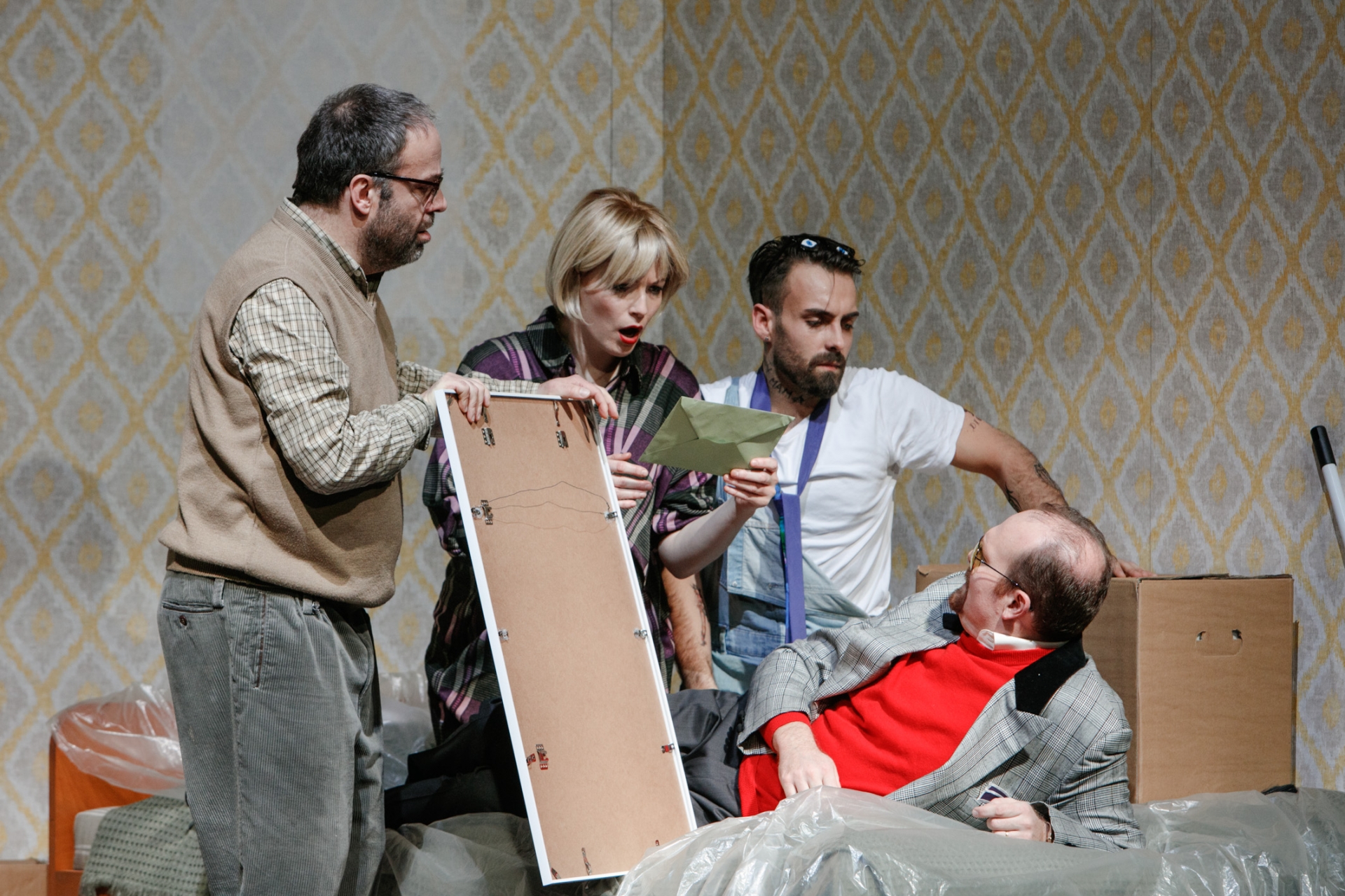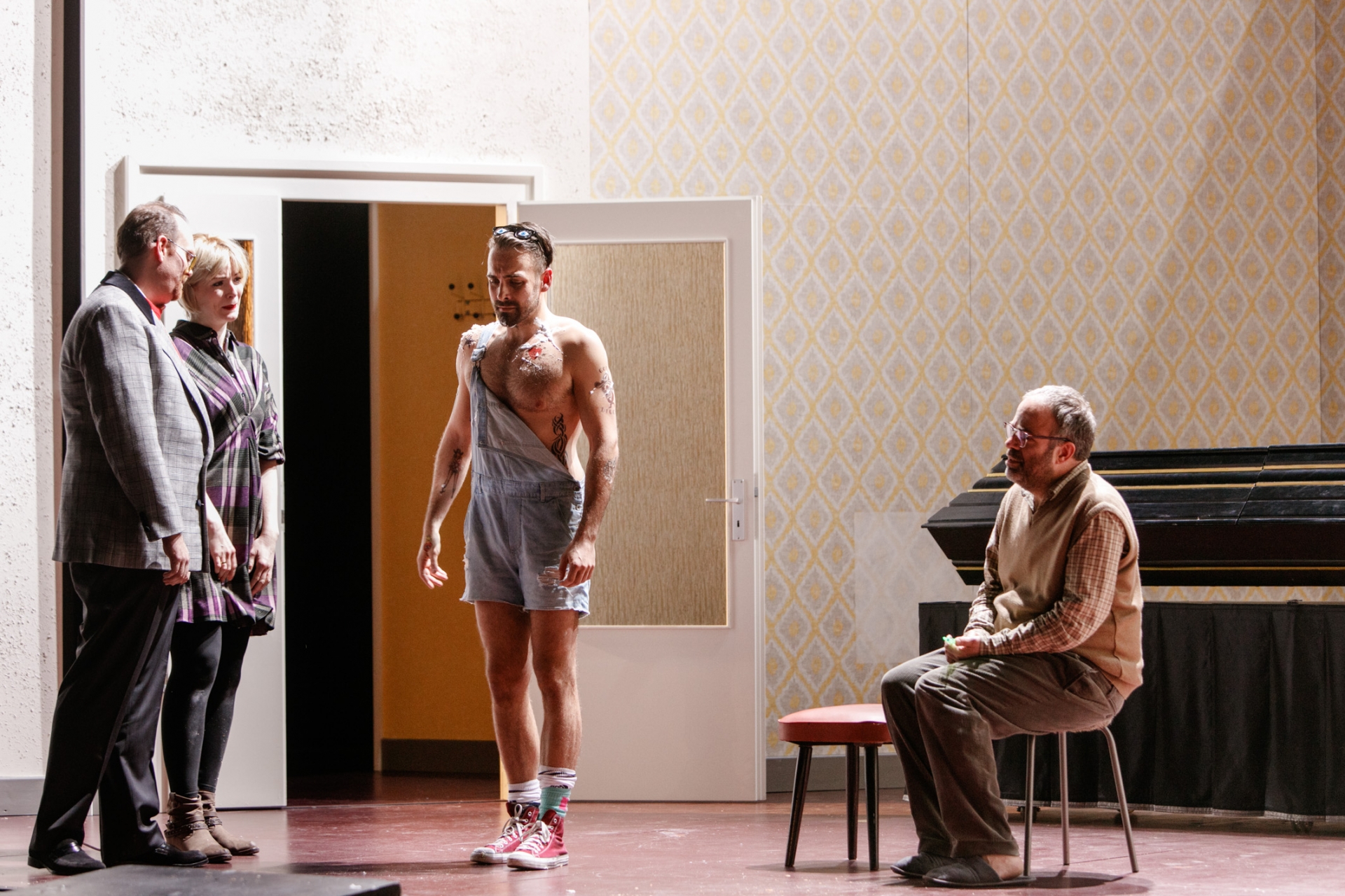 PRESS REVIEWS

«Nina Russi's production thrives on the role portrayals and exceptional detail, never occluding the story, but rather further refined and enriched, with many small, never meaningless and always narrative-supporting images and gestures. Remarkably imaginative and full of sparkling wit. That works, too, because Russi is never afraid to interpret text and music in small pieces and thus expose the network of impulses, feelings, thoughts and cravings that had caused the injuries of the characters and keeps them trapped within themselves.»
Die Deutsche Bühne, Andreas Falentin

«With such cross connections, which are sometimes very heart touching, Nina Russi presents a very, very big directorial work.»
Online Merker, Christoph Zimmermann

«Director Nina Russi painstakingly elaborates on the disturbed characters and fragile relationships, mindfully adapts the playing tempo to the flow of the music, and skilfully gives dosed insight into the incestuous and homosexual secrets of family life. Just like Bernstein, she does not aim at spectacular effects, but the staging impresses with her
precise role portrayals.»
O-Ton, Pedro Obiera

«The double evening "A Quiet Place / Trouble in Tahiti" pays tribute to the composer Leonard Bernstein and presents enthralling music theatre at its best. (...) Director Nina Russi, who presents herself to the Aachen audience for the first time with this double evening, manages such an incredibly delicate and concise staging that one follows the dramatic events on stage spellbound. As if under a microscope, she dissects the familiar togetherness and the emotional life of her protagonists. In the process she draws powerful pictures that sometimes oppress and then deeply touch again.»
Der Opernfreund, Sebastian Jacobs

«It's in Sam's house where you find yourself again, ingeniously built on the revolving stage, rarely has it served its purpose so well. It already has something claustrophobic and looks so desolately retrograde with its furniture and wallpaper. The director Nina Russi has been able to characterise each character so aptly, there is nothing exaggerated, everything is so credible, and thus so infinitely sad. (...) "Trouble in Tahiti" and "A Quiet Place" is a very worthwhile music theatre evening, which should not only enthral pure opera friends.»
BRF Nachrichten, Hans Reul (mit Audiobeitrag)

«The premiere audience responded enthusiastically to the all-round successful production. (... The) production can already be designated as a highlight of the Aachen programme, even though the season is only at the halfway stage»
Aachener Nachrichten

«The Swiss stage director Nina Russi stages Bernstein's "Trouble in Tahiti" and "A Quiet Place" for the Theater Aachen - and delivers a fresh perspective»
Aachener Nachrichten

«The Leonard Bernstein anniversary year lingers on: the operas "Trouble in Tahiti" and "A Quiet Place" bring the typical mixture of jazz, avant-garde and entertainment to the stage. Daniela Ziemann was at the rehearsals.»
WDR 3 TonArt